The old Burtons Building on Hope Street is a grade II (true/false) listed building in a prominent position in Wrexham town centre, overlooked by St Giles Church. THIS Project been using the window space and shop front of this property to display artwork since the end of last year and it currently plays host to the fantastic 'Rituals of Colour Structure', a collection of work by David McBride.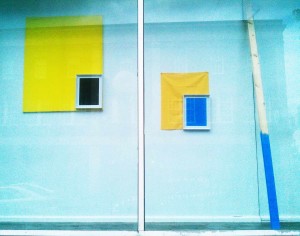 Artist David McBride has previously documented landscapes through his photography but has recently shifted his interest on to navigational structures such as road markings and paths. All these things link to the infinite possibilities of the journey we have through our lives. For the exhibition McBride has been working on a series that documents the nature of the road markings – manhole covers, traffic cones and so on.
McBride comments; "Since my initial explorations I have increasingly become fascinated with many aspects of the colour that I have sought on my travels. I have further expanded upon these musings to experiment with these findings and to treat and investigate colour through photography as a whole."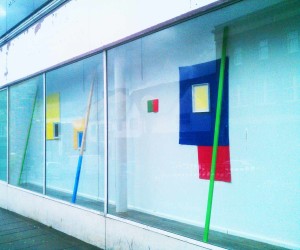 The artwork on display at 1-2 Hope Street was originally exhibited at Galeri 3B on Priory Street. Formerly Laura Ashley this is another property THIS Project have been given the opportunity of using in order to bring back into use empty spaces, and therefore adding something unique, engaging and temporary into our high streets while also furthering the careers of artists by supporting them to try new things, develop new audiences and present new work.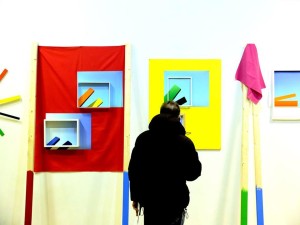 The exhibition, 'Light Drawing' was an exhibition of contemporary lens media exploring different techniques and themes offering a wide perspective on photography as an art form and also included collections of photography work by Alan Whitfield and Andrew Sharp.
THIS Project remain active at Undegun on Regent Street which currently exhibits Sivulla/On The Edge, an exhibition of contemporary Finnish artwork as part of a cultural and artistic exchange between artists based in Finland and North Wales.
http://davidmcbride.tumblr.com/
www.thisproject.co.uk
https://www.facebook.com/thisproject
twitter: @thishq