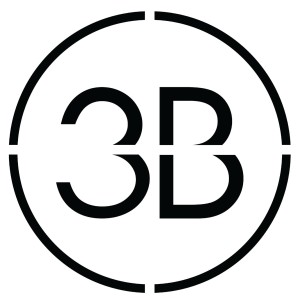 Galeri 3B was THIS Project's second creative space in Wrexham town centre, part of a UK initiative to bring life back to struggling town centres by bringing local artistic talent into empty shops, to attract visitors and showcase the properties to potential tenants. Based on Priory Street, in the former Laura Ashley store. After opening in March 2014 the space has been used as an experimental, innovative and amiable art space where artists, musicians and dancers have all ventured to test their latest projects.
Funded by the Arts Council of Wales and working with a range of partners – the Arts Council of Wales; Leeds based charity East Street Arts; Wrexham County Borough Council; Oriel Wrecsam; and Glyndwr University, among others – THIS Project has developed a programme of exhibitions, attracting artists from as far afield as the USA and Taiwan; a programme of events, including performances from bands, orchestras, poets and performance artists from all corners of the globe; and workshops for artists, as well as activities for children and families.
Landlords of the property, New River Retail, who operate commercial properties across the UK, took an innovative approach to buildings that had been vacated by shrinking high street names. By working with local arts communities until new commercial tenants could be found, the company have provided incredible facilities for local creative people. The project here in Wrexham is a great example of how this approach can not only help locate new tenants, but can keep prominent buildings in use as attractive places to visit, rather than leaving empty shops that give a negative impression on the high street.
Focus Wales 2015 was a fantastic way to celebrate the time THIS Project spent at the unit on Priory Street before bringing activity to a close though the space is still occupied by Dancing Shoes, a multi-discipline dance group catering for all abilites aged from seven to adults, who regularly use the space for rehearsals and performances
There are still opportunities for other landlords of unused commercial property to take advantage of the 'Meanwhile Use' initiative and THIS Project are encouraging anyone who wants to find out more to get in touch.
Come See Us
Galeri 3B, Priory Street, Wrexham, LL11 1SU
Find Us Online
facebook